CHUWI CoreBook X 14 inch | Intel Core i5-8259U | 2K | Intel Iris655 Graphics | 16GB+512GB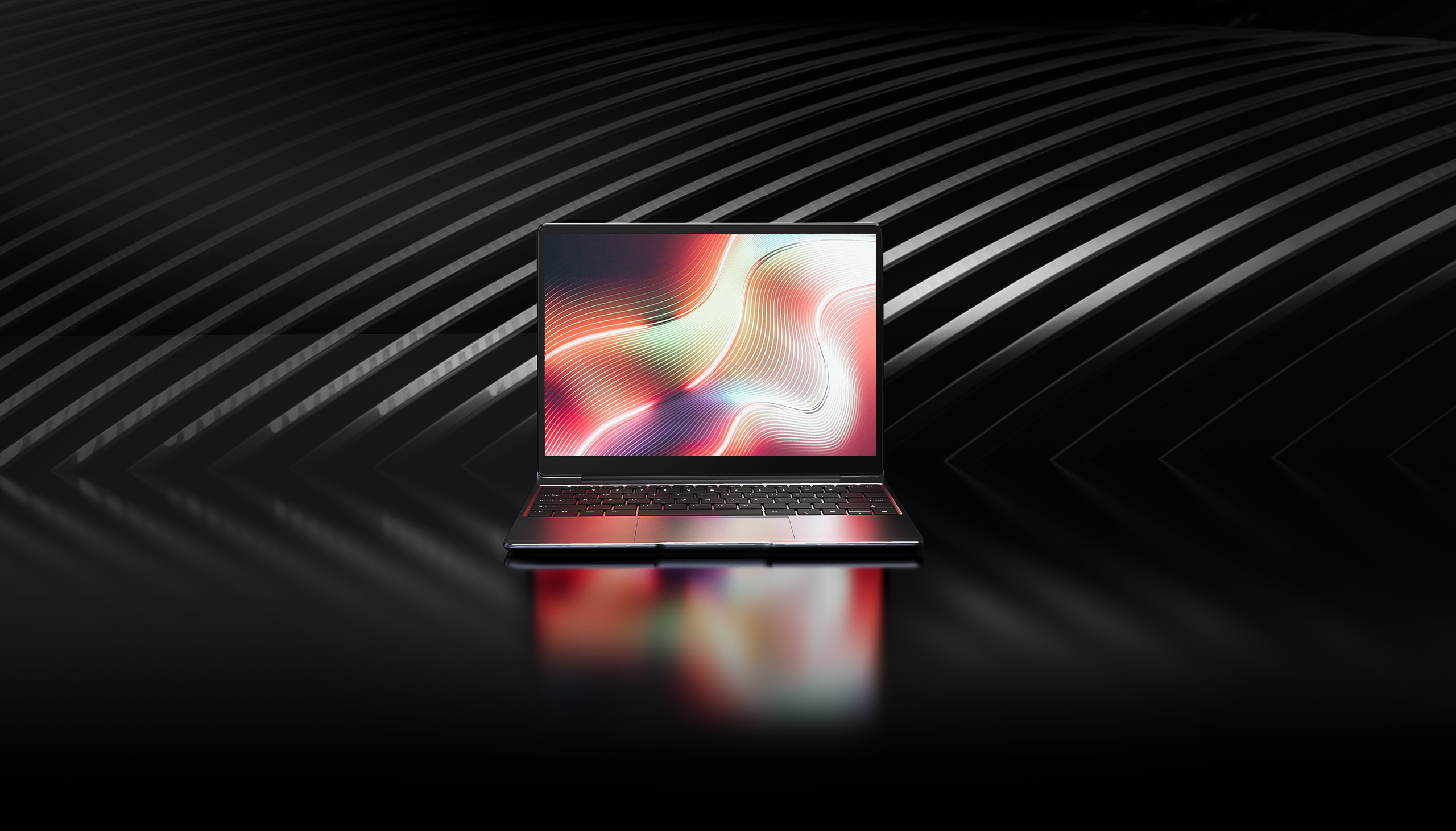 CoreBook X
All the power to satisfy your mobile needs.

2K
Resolution
3:2
Wide View
Intel Core
i5-8259U
Iris plus
655Graphics
16GB RAM
512GB SATA SSD
2.4G/5G
Dual Band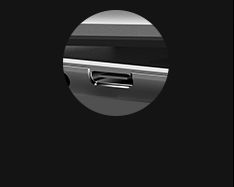 USB-C
Full-featured
46.2Wh
Battery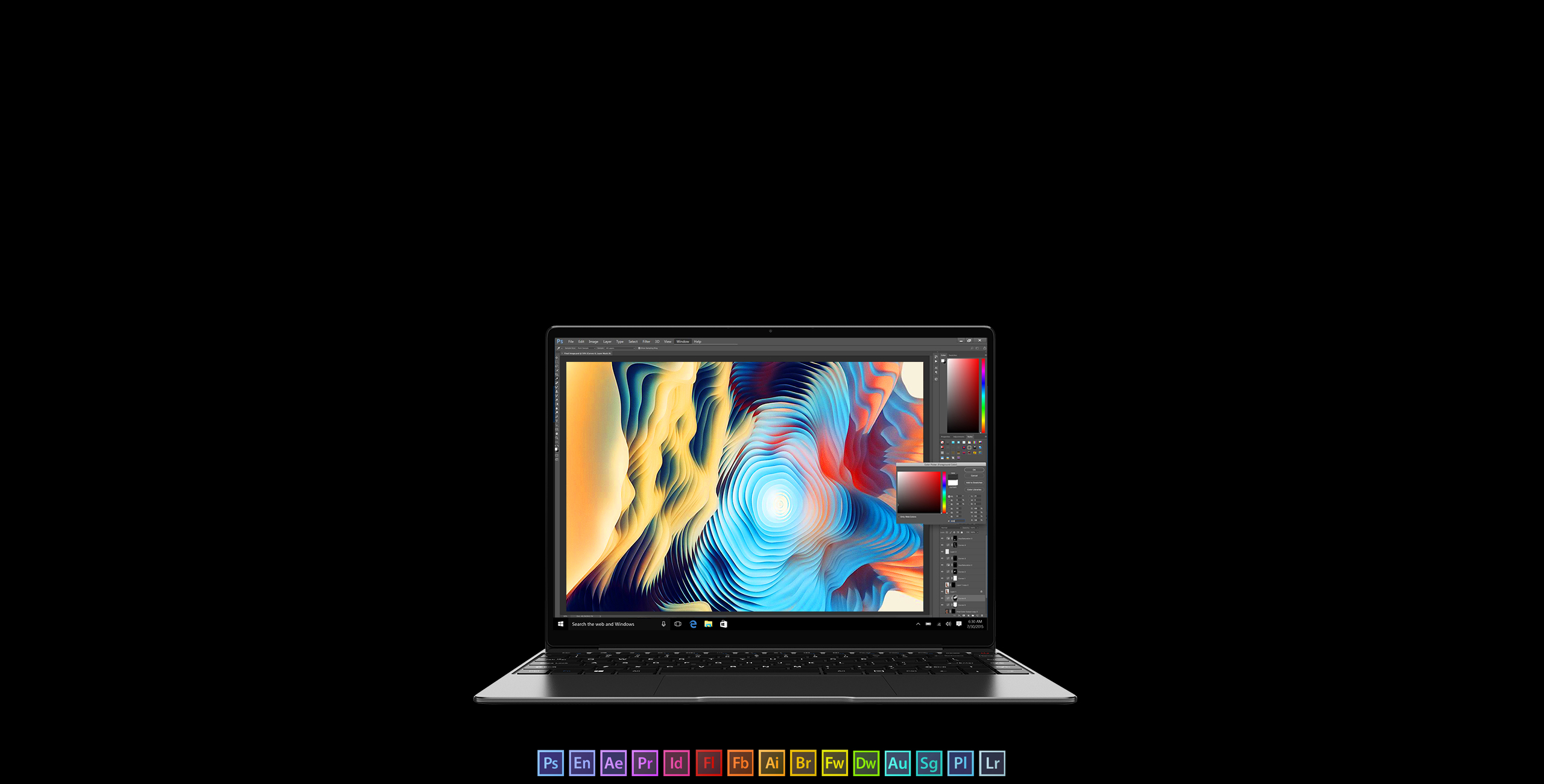 Powerful Productivity
CoreBook X keeps everything running at its optimum speed. It is powered by Intel® Core™ i5-8259u processor with Iris plus 655 graphics, providing quick and responsive computing, network and graphical performance with enterprise-grade manageability. CoreBook is also a verified laptop, so you can be assured it offers the very best in performance, efficiency, and connectivity.
MacBook Pro
Same Processor
1.Prove its strength with data
| | i5-8259U | i5-7267U | i7-1065G7 | i5-1035G1 |
| --- | --- | --- | --- | --- |
| Basic frequency | 2.3G | 3.1G | 1.3G | 1G |
| Turbo Boost | 3.8G | 3.5G | 3.9G | 3.6G |
| Power consumption | 28W | 28W | 15W | 15W |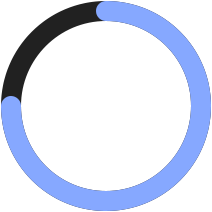 4168
i5-8259U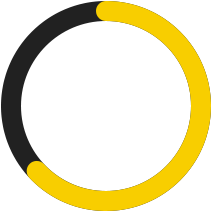 3794
i7-1065G7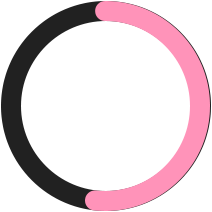 2775
i5-1035G1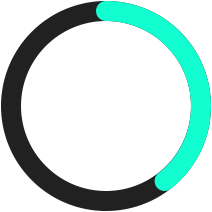 2143
i5-7267U
*The data is based on the results of GeekBench running test.*
2.Compared with the mainstream GPU

655
3.Supported game quality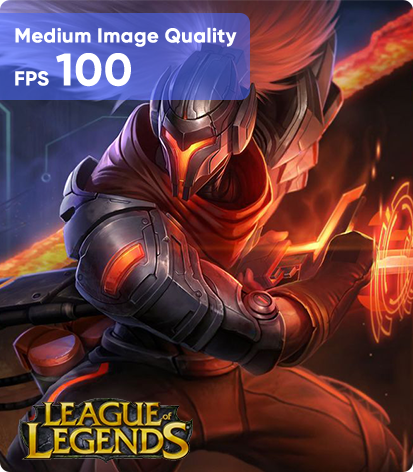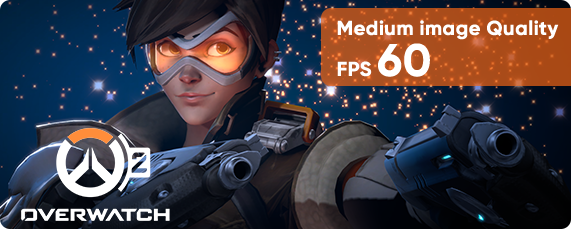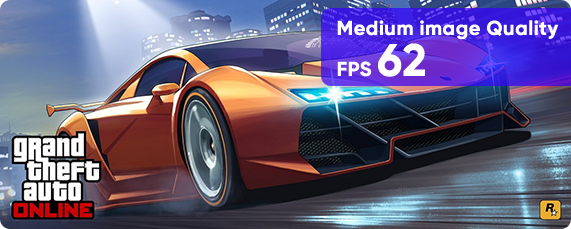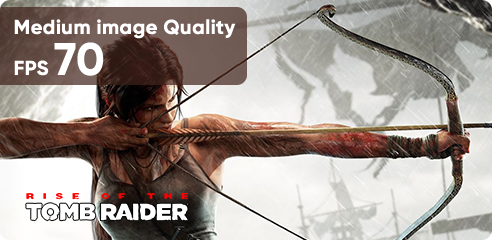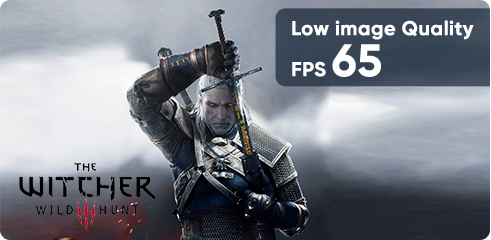 Accurate Display,Vivid Impression
With 14-inch, 2160*1440 resolution IPS screen, CoreBook X can show you the amazing visualexperience. The NTSC color gamut can be up to 70% to display color accurately. 3:2 aspectratio also improves productivity.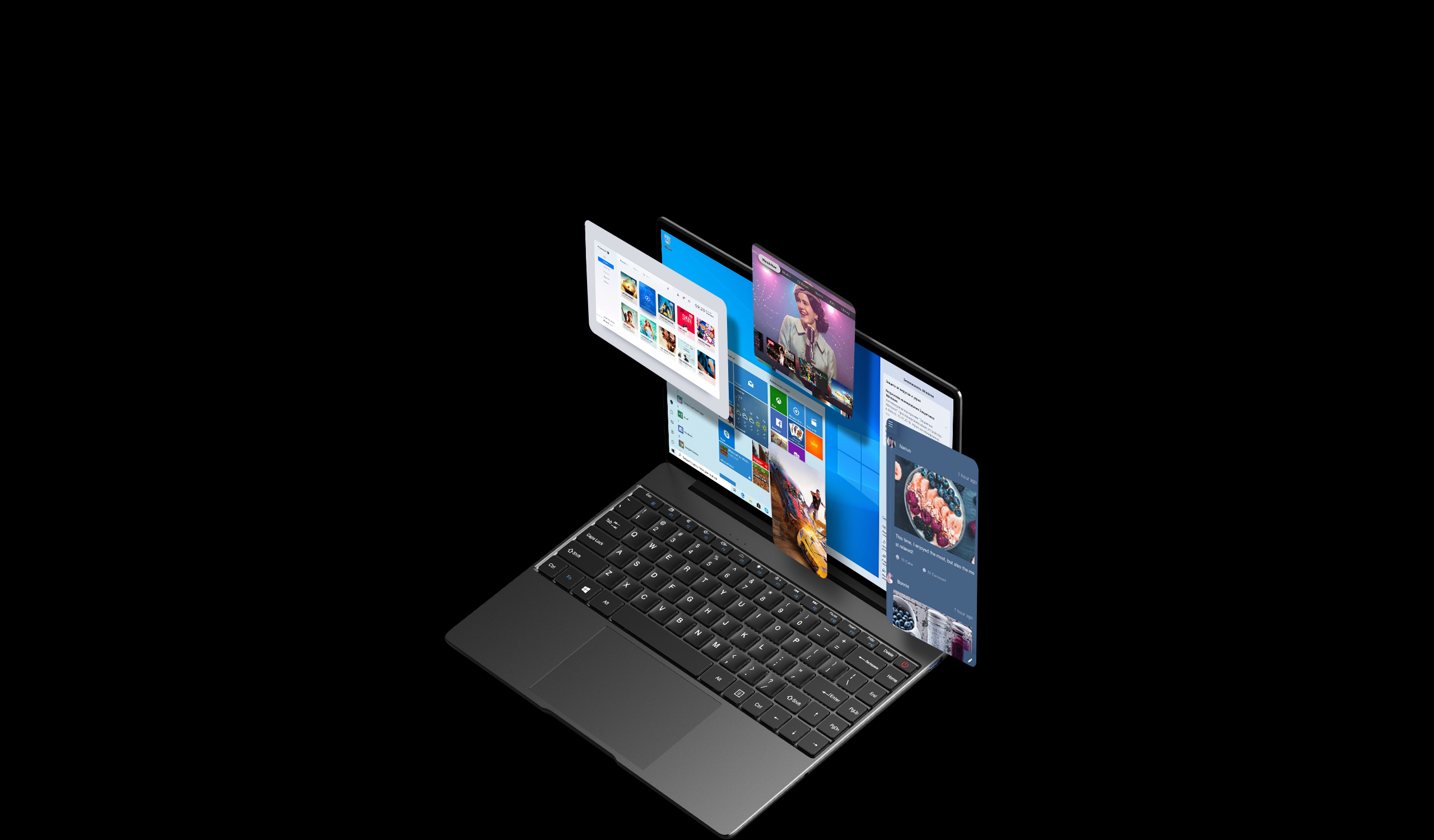 Quick Response, Efficient At All Times
Equipped with 16GB DDR4,512GB Kingston SATA SSD, CoreBook X can load more tasks in the background. Officework and video clip are light for it. Toggle without a lag to improve efficiency.CoreBook X motherboards come with slots for DDR4 RAM, support SSD upgrade delivers higher performance.
Metal Texture, Delicacy And Light
The whole body is made up of medal and fine anodizing process. While maintaining excellent hand feel,it keeps the advantage of being light and light, which can be easily carried in bags.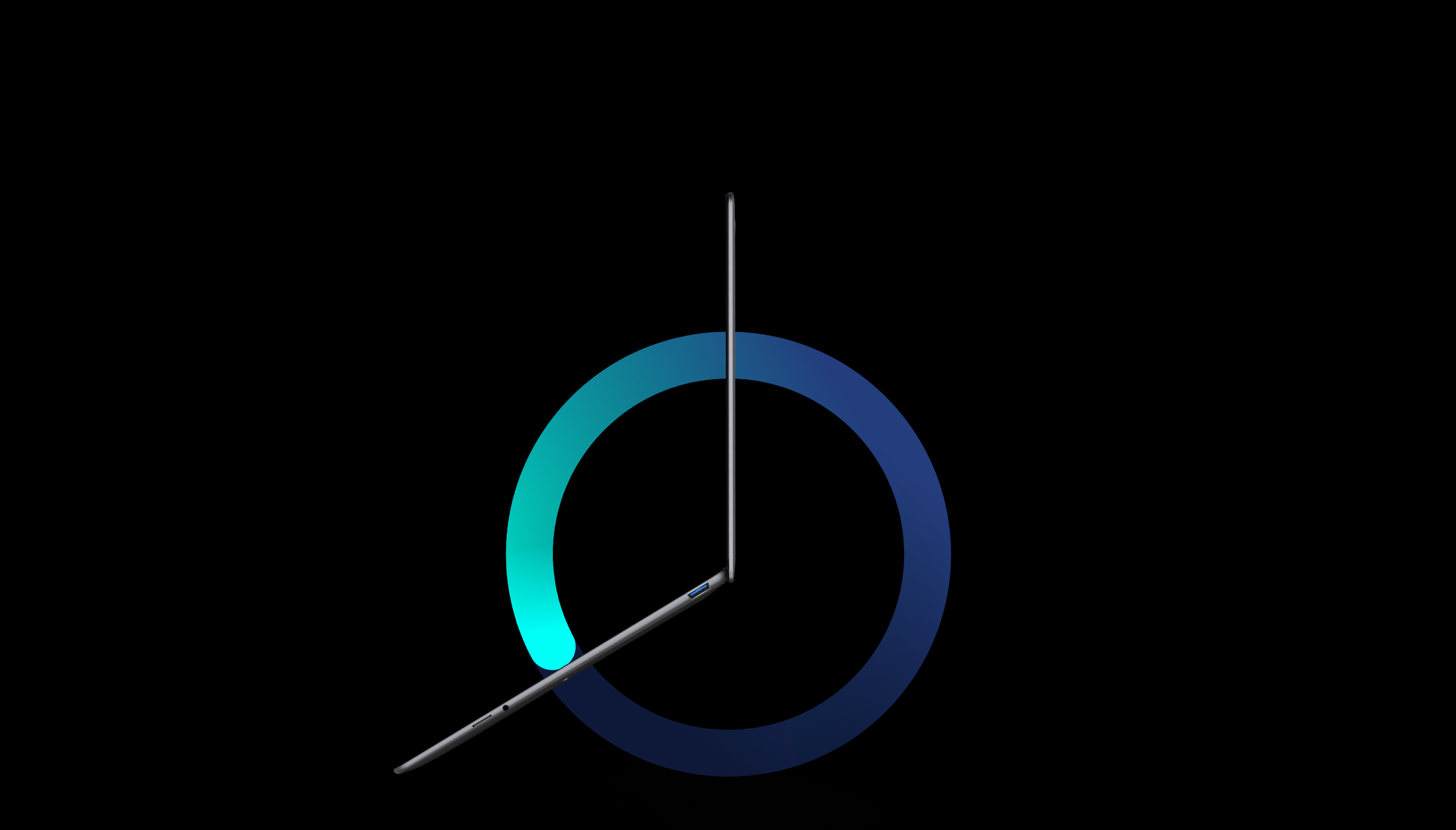 Monstrous 46.2Wh Battery,Lasts All Day
It adopts 46.2WH high-capacity lithium-ion battery, and has excellent system-level power management. The battery life is up to 8 hours, which is enough for a whole day's use.
High Speed Wireless Connection,
Always Online
Intel Wireless-AC7265 Wireless module supports 2.4G /5G dual-band and the top speed can reach 867Mbps,providing a more smooth Wireless network experience. Even when you are not in the office, file transfer and collaborative work are still effective.
Full-featured USB-C And Full Interface
Equipped with full function USB-C interface, it supports audio, video and data transmission, it also supports PD2.0 fast charging, one hour can be full of 60% of the power.In addition, there are many interfaces such as USB-A 3.0*1, 3.5mm headphone jack, M.2 SSD extension, Micro-SD, etc.
Specifications
| Product Name | CoreBook X |
| --- | --- |
| Finish | space gray |
| Operating System | WIN10 Home 2004 |
| Display | 14inch,2160*1440,3:2 |
| Processor | Intel Core i5-8259U |
| Graphics | Intel Iris Plus Graphics 655,300--1.05GHz |
| Storage | 512GB SATA SSD |
| Memory | 16GB DDR4 |
| Battery | 46.2Wh (11.55V/4000MA) |
| Charging | 19V/3.42A |
| Dimension | 310*229.5*20.6(H)mm |
| Weight | about 1500g |
| Main I /O Ports | USB-A 3.0*1,3.5mm Audio Jack,Full-featured Type-C,M. 2 ports,Micro SD |
| Wireless | 2.4G/5G,WiFi 802.11a/ac/b/g/n,Bluetooth 4.2 |
| Keyboard | Chiclet Keyboard |
| In the Box | 19V/3.42A adapter,PSE, CE, UL, FCC certified |
hello! do you have delivery to Russia
Update on my previous May 21 22 review
A quick but relevant update on my previous review posted below.
While the 512GB of soldered storage is SATA, the M.2 expansion is slot is actually PCIe NVMe, not SATA.
That means you can install an M.2 storage that is actually much faster than the base system.
Sadly though, while de BIOS recognize the expansion card automatically, it does not recognize it as a bootable drive. So you can´t, for instance, migrate Windows from the embedded SATA storage to the much faster PCIe expansion. But you can use that expansion for data.
Amazing Quality and Specs for the Price!
Placed an order for Chuwi Corebook X 14 on May 4th. It shipped through DHL and arrived from China to Brazil in 5 days. Super fast shipping by Chuwi. Unfortunately customs held it for another week and charged heavy duties. I would like to leave a suggestion for Chuwi to offer standard shipping, as that tends to not be held by customs as often as express couriers. Packaging was perfect, with strong air filled plastic wrapping around a nice box.
As for the product, I am very satisfied! Build quality is amazing. All metal, with a great dark grey color. Very thin, with a very solid feeling to the construction. Nothing wobbles or squeaks. Solid. Sturdy. No defects whatsoever. Quality control was pretty good on my unit. I was particularly concerned about this initially, as returning a defective unit would be really complicated given the distance. Good quality control is essential to Chuwi's direct-to-consumer export business, so as to avoid cumbersome, lengthy and expensive returns, and in fact my unit at least is perfect. I am very happy.
Lots of strong points here:
Design and build quality - Very beautifiul design, thin and light (1.5kg for 14") - not ultra thin/ultra light, but definitely thin and light. All metal, no plastics. Top notch build quality as mentioned above.
Keyboard - EXCELLENT. Amazing typing experience. Great travel. Keys have a smooth but clear activation. No key wobble. High quality material. Keycaps have a slight curve to them, just like the Macbooks. Keyboard layout is fantastic, no weird inventions here, as we often see elsewhere. Dedicated PgUp/Pgdwn, Home/End keys. One of the best keyboards I've ever seen. And that comes from a laptop enthusiast who own premium devices like Macbook Pros and Dell XPS.
Display - EXCELLENT. 2160x1440p IPS on a notebook at this price point is unheard of. You can't find this from any of the major manufacturers. Glass cover all over the screen, including the bezels, convey a very premium feeling, again reminiscent to the Macbook. Glossy display is something some people like, some don't. I like this one. Again, reminds of the Macbook. The hinge is smooth and opens nearly 180 degrees. No wobble under normal use cases.
Speakers - Loudness is sufficient for indoor use in relatively quiet environments. Don't expect it to match a Macbook at this price point. Audio is clear, volume is OK and acceptable.
Camera - OK. Very OK for the price. A little low res, but acceptable. Clarity also OK. Fast camera. Have't tested for video conferencing yet, but should be OK. Just don't expect too much of it.
Mic - Have't tested yet.
WiFi - Very good, with 5GHZ support. No problem here.
Processor - The 8th gen Core i5 is outdated, but I guess it is part of Chuwi's business model in order to deliver value. It is a very capable processor that benchmarks more or less at par with a much more recent Core i5 1035G1. The main drawback is that it is a 28W processor, not a 15W processor as the latter. That means it draws on the battery.
Battery capacity and duration - 46Wh is on the low end for this configuration and 28W processor. If Chuwi could fit a larger capacity, that would be great. The combination of these mean that you should expect no more than 4h of regular, non-intensive use of the device, which is sub par for today's standards. On the -bright side, the laptop supports USB Type-C charging, which I think is a MUST today. This means you can use a universal charger, which adds A LOT of convenience. So, the point here is you will need to carry a charger, but it can be a universal one that you will also use to charge your other devices.
Storage - 512GB soldered to the motherboard and an empty m2 SSD full size 2280 slot. This is a GREAT expansion flexibility. Unfortunately it is all SATA, not PCIe. Don't know how much Chuwi is saving here as PCIe has dropped in prices tremendously. Would be nice to have PCIe instead of SATA, but I can live with that. I don't expect to require the added speeds of PCIe, but a PCIe slot would future proof the SSD I will buy for this expansion.
RAM - My unit came with 16GB DDR4. Again, amazing for the price.
Coolling fan - Noisy when processor is under load. Emits a high pitched whirr which is annoying. Curiously that high pitch only happens when the laptop is on the table. When I raise it from the table, the noise reduces substantially. But only happens under high load, which is seldom in my use cases.
Overall, and specially considering the price point, I am VERY SATISFIED with this device. It is my first purchase from Chuwi, and I now expect to purchase from them again. Thank you very much for this great device at a great price point.
CHUWI CoreBook X 14 inch | Intel Core i5-8259U | 2K | Intel Iris655 Graphics | 16GB+512GB